All six door panel styles are supplied with BGID's unique 2 mm. cold rolled rebated section frame, which is manufactured from galvanized steel.
BGID is the only manufacturer of this type of door, to use a full-height continuous hinge as standard, for much-improved strength, durability, security and particularly aesthetic appeal.
BGID is also the only British manufacturer supplying as standard a double-skinned door, for much-improved strength, durability, security, and aesthetic appeal.
Why choose Birmingham Garage & Industrial Doors Rowley Range of steel side hinged garage doors?
All door and frame units are made to measure
All door and frame units are fully factory powder coat paint finished to a choice of over 20 standard RAL colours.
All door and frame units are supplied with full height continuous hinges
All door panels are supplied with a full set of quality door hardware
BGID INCLUDE door stays with every set
All 2 panel units can be manufactured "fixed" or "bi-folding"
For our YORK style door, our NEW Window system is available, using 4 mm. polycarbonate glazing
Matching access door and frame sets are available.
At Birmingham Garage and Industrial Doors, we believe that flexibility is our strength, so if you don't see what you want, or have a wide or high opening, give us a call, and let's see what we can do.
The Rowley Range Warranty
BGID Rowley Range Product Warranty
Birmingham Garage & Industrial Doors Ltd. (BGID) offers a 2-year warranty for the Rowley Range of steel side hinged garage doors, covering the manufacture and powder coat paint finish of the complete door and frame unit and its attendant hardware.
The door and frame unit must be carefully handled to avoid impact damage. The door and frame unit paint finish is not covered by Warranty when, corrosion or discolouration is caused by exposure to an abnormally salty or corrosive atmosphere, pollution, chemicals, or by being cleaned with abrasive or caustic substances and by accidental or deliberate damage.
In the event of a Warranty Claim becoming necessary, please, in the first instance, contact the supplying and/or installing company who will initiate the Warranty process. BGID will require proof of and date of purchase or installation, and a brief outline of the defect.
Against a valid claim, BGID will, at their discretion, repair or replace the defective product. BGID will not accept, as part of any claim, the costs related to dismantling, installation, and delivery charges.
Visual Appearance of Rowley Range Steel Side Hinged Garage Doors                
During the panel pressing and rolling processes, it is inevitable that some distortion of the steel occurs. Whilst during manufacture, every effort is made to minimise this effect, some distortion can remain. BGID cannot, therefore, accept any Warranty claim relating to minor panel distortion or imperfections.
It is accepted within the garage door industry generally, by the Association of Garage Door Specialists, and by the DHF, that a visual inspection should be made in natural sunlight  –  not direct sunlight  –  from a distance of 3 meters. A door finish is acceptable if any minor marks, distortions, or scuffs associated with the manufacturing and paint finishing process cannot clearly be seen.
Please note that each and every BGID ROWLEY side-hinged garage door is hand-made to suit individual opening dimensions, rather than being a mass-produced product. Inevitably, variations occur, and whilst every effort is made to minimise the working clearances required, some variation in these tolerances may occur. ROWLEY should not, therefore, be regarded as anything other than a garage door, which allows an element of light to be seen through these tolerances, particularly when viewed from inside the garage.
Need help? Ask a question
Repairs and Servicing Number: 0121 559 8666
Out of Hours Emergency 24/7 Callout: 07778 375 310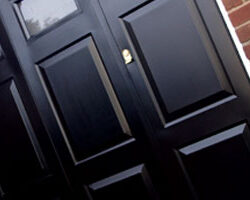 The Garador range of domestic garage doors is manufactured in 10 different styles, 50 different standard sizes as well as made-to-measure doors. Security options include heavily strengthened doors, 4-point locking, and advanced protection for lock body and handle. Come and view styles and options at our showroom.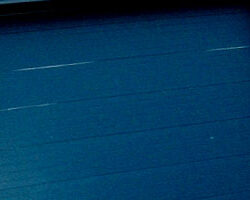 BGID has been manufacturing, supplying, and installing industrial doors and roller shutters for the commercial and security sectors, for more than 43 years.
The Company has earned an enviable reputation for its experience, expertise and customer service in the area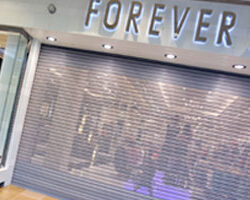 From a local convenience store to large supermarkets, the Securi-Store range provides a visible, physical security system. Full shop front systems; curtain walling, roller shutters, window grilles, and bars as well as a range of complementary products; door and frame sets, security boxes, cupboards, and much more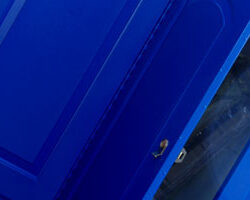 Our powder coating facility offers fast, flexible and quality finishes to your steel products with 180 RAL colours to choose from.
We also offer steel fabrication services to create bespoke gates and barriers, security cupboards and doors manufactured and powder coated in-house at BGID
0121 559 8666
sales@bgid.co.uk
Birmingham Garage and
Industrial Doors Ltd
Units 3, 10, 12
Griffin Industrial Estate
Penncricket Lane
Birmingham
B65 0SN