This system is an economical solution for managing draughts and heat loss in industrial workshop or factory settings. The curtain is typically made of clear material, providing clear visibility from one side to the other. This feature makes it easier to monitor activity on both sides of the curtain. Additionally, the curtain is designed to allow for easy access for vehicles, fork lift trucks, and pedestrians. This is an important feature for industrial settings where people and vehicles need to move in and out of the space with ease.
The clear material used in the curtain provides an effective barrier against heat loss and draughts. This is particularly useful in environments where maintaining a consistent temperature is important for worker comfort and productivity. By minimizing heat loss and draughts, this system can help to reduce energy costs and improve working conditions.
Another key benefit of this system is its easy access. The curtain can be easily pushed aside to allow for the movement of people and equipment. This makes it easier to move products, supplies, and other items in and out of the industrial setting. It also reduces the risk of accidents and collisions by providing clear visibility for drivers and pedestrians.
PVC Strip Door Curtain Set Specification:
Curtain: Standard curtains are manufactured from transparent/clear PVC strips 200 mm. x 2 mm. / 300 mm. x 3 mm. or 400 mm. x 4 mm. Red warning and marker strips and Green strips for ultraviolet and infra-red reduction, are also available in the same sizes.
Hanging System: Rigid 1 mm. stainless steel track, with universal horizontal or vertical fixing locations. Can also be attached to a sliding door gear track system, allowing the whole curtain to be moved aside during periods of intense activity
Need help? Ask a question
Repairs and Servicing Number: 0121 559 8666
Out of Hours Emergency 24/7 Callout: 07778 375 310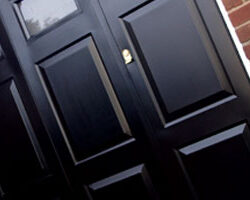 The Garador range of domestic garage doors is manufactured in 10 different styles, 50 different standard sizes as well as made-to-measure doors. Security options include heavily strengthened doors, 4-point locking, and advanced protection for lock body and handle. Come and view styles and options at our showroom.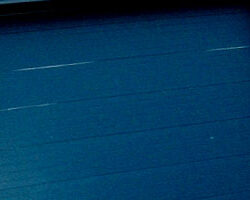 BGID has been manufacturing, supplying, and installing industrial doors and roller shutters for the commercial and security sectors, for more than 43 years.
The Company has earned an enviable reputation for its experience, expertise and customer service in the area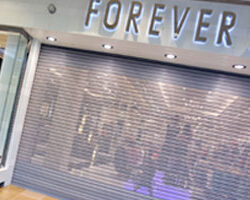 From a local convenience store to large supermarkets, the Securi-Store range provides a visible, physical security system. Full shop front systems; curtain walling, roller shutters, window grilles, and bars as well as a range of complementary products; door and frame sets, security boxes, cupboards, and much more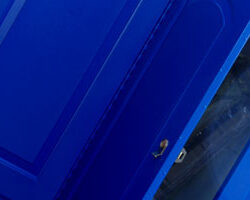 Our powder coating facility offers fast, flexible and quality finishes to your steel products with 180 RAL colours to choose from.
We also offer steel fabrication services to create bespoke gates and barriers, security cupboards and doors manufactured and powder coated in-house at BGID
0121 559 8666
sales@bgid.co.uk
Birmingham Garage and
Industrial Doors Ltd
Units 3, 10, 12
Griffin Industrial Estate
Penncricket Lane
Birmingham
B65 0SN