BGID has honed our steel fabrication skills, which allows us to offer a customised fabrication service utilising steel sheet, bar, flat section, angle section, box section, tube sections, and other similar components. Additionally, we have a powder coating department that can fully finish our fabricated items to any standard RAL colour.
This means that their clients can receive a tailored and complete steel fabrication solution, with everything from design to finishing being provided by BGID. We can create a wide range of products, from simple gates and barriers to complex security systems and steel furniture, all to your unique specifications. BGID's expertise in steel fabrication and finishing ensures that their products are not only functional but also visually pleasing and meet the highest quality standards.
Expert fabricating skills are essential in producing high-quality products. Our fabricators with experience and knowledge in their field can create intricate designs and structures using various materials such as steel, aluminum, and other metals. These skills enable us to produce products that meet the exact requirements and specifications of our clients. We are able to use specialised tools and equipment to carry out precise cuts, bends, and welds, ensuring that the final product is both functional and aesthetically pleasing. Expert fabricating skills are necessary for delivering products that meet the highest quality standards and ensure customer satisfaction.
Displayed below are a few recent examples of bespoke specialist fabrication projects completed by BGID. These include a range of products, from sturdy yet straightforward gates and barriers to more intricate and expansive gates and purpose-built steel security cupboards. All of these items were produced and finished in-house by BGID using powder coat painting techniques.
Need help? Ask a question
Repairs and Servicing Number: 0121 559 8666
Out of Hours Emergency 24/7 Callout: 07778 375 310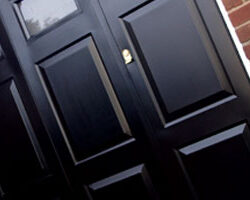 The Garador range of domestic garage doors is manufactured in 10 different styles, 50 different standard sizes as well as made-to-measure doors. Security options include heavily strengthened doors, 4-point locking, and advanced protection for lock body and handle. Come and view styles and options at our showroom.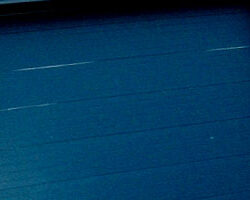 BGID has been manufacturing, supplying, and installing industrial doors and roller shutters for the commercial and security sectors, for more than 43 years.
The Company has earned an enviable reputation for its experience, expertise and customer service in the area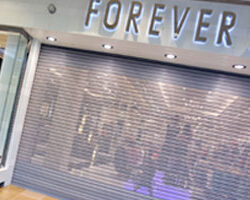 From a local convenience store to large supermarkets, the Securi-Store range provides a visible, physical security system. Full shop front systems; curtain walling, roller shutters, window grilles, and bars as well as a range of complementary products; door and frame sets, security boxes, cupboards, and much more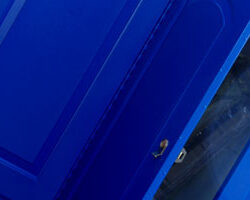 Our powder coating facility offers fast, flexible and quality finishes to your steel products with 180 RAL colours to choose from.
We also offer steel fabrication services to create bespoke gates and barriers, security cupboards and doors manufactured and powder coated in-house at BGID
0121 559 8666
sales@bgid.co.uk
Birmingham Garage and
Industrial Doors Ltd
Units 3, 10, 12
Griffin Industrial Estate
Penncricket Lane
Birmingham
B65 0SN