To make a great first impression, you need a great door. Bring your door to life with a wide choice of styles to suit any property. Combine these with elegant glass designs and choose from a selection of colours to create your perfect door.
At Birmingham Garage and Industrial Door, we offer Hurst composite doors to those looking to upgrade their homes with the highest quality doors that not only make an impact but protect your home.
Offering a wide selection of styles to suit any home and a quality composite door that will look good but will provide the security and durability to give you peace of mind.
Benefits of GRP Composite Front Doors
Safe and Secure
Holding the highest accreditations for quality and security, you can have peace of mind that the door construction – with its rigid polymer subframe, high density CFC-free polyurethane foam core, integral security board and high impact GRP skin – will keep your property safe and secure.
Excellent Insulation
More thermally efficient than a solid timber core composite door, you can be assured your door is keeping the warmth in and the cold out, thereby saving money and emissions. In addition, with such excellent insulation properties, outside noise will be kept to a minimum too.
Excellent Weatherproofing
Designed with water-resistant polymer composite rails to protect the core, your glass-reinforced polyester skin (GRP) door won't suffer from water ingress which can result in skin delamination and other functional problems of lesser products.
Premium Manufacturing
Our doors are CE marked and fully accredited to meet the criteria of BS:EN 6375, PAS 24:2016 for weather and security performance certification, Q-mark for enhanced security as well as Secure by Design, a police initiative backed by the Home Office Crime Prevention Unit.
Exceptionally Durable
The high impact glass reinforced polyester skin (GRP) offers exceptional durability and will maintain its appearance against everyday knocks and scratches. Unlike other doors, they don't warp, split or twist.
Low Maintenance
Thanks to its water-resistant coating, there is no need to repaint or varnish your door; a quick and easy wipe with a damp and dust-free cloth will keep your door looking brand new.
High-Security Locking
All our composite doors are enhanced with an insurance approved high security multi-point locking system as standard, ensuring your family and home are fully protected.
Simply Stunning
To complement your home, every door is designed with symmetry and balance in mind. Using modern technology, the detailed embossed woodgrain finish, developed from oak tree grain, creates a beautifully authentic appearance.
A range of versatile styles to suit any property that brings classic designs into the modern-day and adds a touch of style and sophistication to your home. Ready to choose your perfect door? Give us a call on 0121 559 8666 and we would be happy to talk through your options and arrange a free no-obligation quote at your convenience.
Designed for the modern home, our stunning collection of door styles will make you the envy of your neighbours. Give us a call on 0121 559 8666 and we would be happy to talk through your options and arrange a free no-obligation quote at your convenience.
Offering a warm and cozy feel, our Cottage Collection doors fit perfectly with any urban or rural home. Give us a call on 0121 559 8666 and we would be happy to talk through your options and arrange a free no-obligation quote at your convenience.
With our beautiful range of traditional and contemporary glasses, you can create a real focal point for your front door.
Our glazing designs are available in double and triple-glazed options and are designed to maximise natural light.
Whether you are looking to make a statement by making your front door bold and bright or you would prefer something more traditional and demure to go with the style of your home, our Premium Sprayed Colour Service provides a vast array of colours to complement your glass designs and hardware options.
Enhance and personalise your door with the perfect finishing touches and choose your accessories from our beautiful collection of traditional and contemporary hardware. Whatever your preference, we have a style to suit your choice of door.
Need help? Ask a question
Repairs and Servicing Number: 0121 559 8666
Out of Hours Emergency 24/7 Callout: 07778 375 310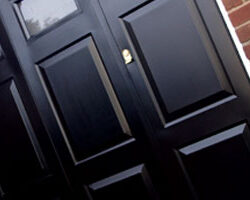 The Garador range of domestic garage doors is manufactured in 10 different styles, 50 different standard sizes as well as made-to-measure doors. Security options include heavily strengthened doors, 4-point locking, and advanced protection for lock body and handle. Come and view styles and options at our showroom.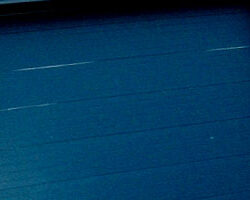 BGID has been manufacturing, supplying, and installing industrial doors and roller shutters for the commercial and security sectors, for more than 43 years.
The Company has earned an enviable reputation for its experience, expertise and customer service in the area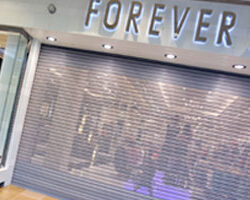 From a local convenience store to large supermarkets, the Securi-Store range provides a visible, physical security system. Full shop front systems; curtain walling, roller shutters, window grilles, and bars as well as a range of complementary products; door and frame sets, security boxes, cupboards, and much more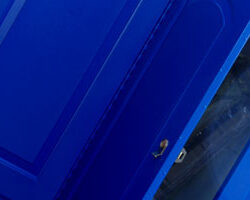 Our powder coating facility offers fast, flexible and quality finishes to your steel products with 180 RAL colours to choose from.
We also offer steel fabrication services to create bespoke gates and barriers, security cupboards and doors manufactured and powder coated in-house at BGID
0121 559 8666
sales@bgid.co.uk
Birmingham Garage and
Industrial Doors Ltd
Units 3, 10, 12
Griffin Industrial Estate
Penncricket Lane
Birmingham
B65 0SN